Snagglefangs

Name:
Snagglefangs
Additional Info:
Insatiable Eating Machine
Afflation:
Evil Sinistras
Record:
W0, L1
Appearance:
Season 3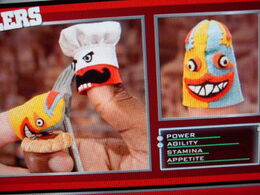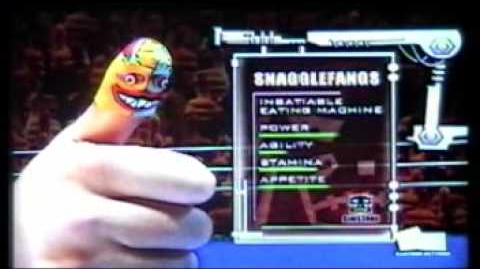 This strange Sinistra is alway hungry and willing to eat everything! His teeth are made out of some sort metal, which can allow him to eat about anything, he will devour the Dexteras raw. He is one of the most mysterious wrestlers due to that he has no biography and that it is not known if he is a monster or what.
Stats:
Power: 75%
Agilty: 88%
Stamina: 63%
Appetite: 100%
Season 3
Snagglefangs ate through all of Pierre Pamplemousse's dishes, but was not able to win.